Ableton link allows you to play in time with other Link-enabled apps that are on the same network. Our three iOS apps include the Ableton Link feature, which you can enable by going to the:
Settings
Ableton Link
Tap the enable slider
Link-enabled apps will then automatically connect when on the same network.
Launchpad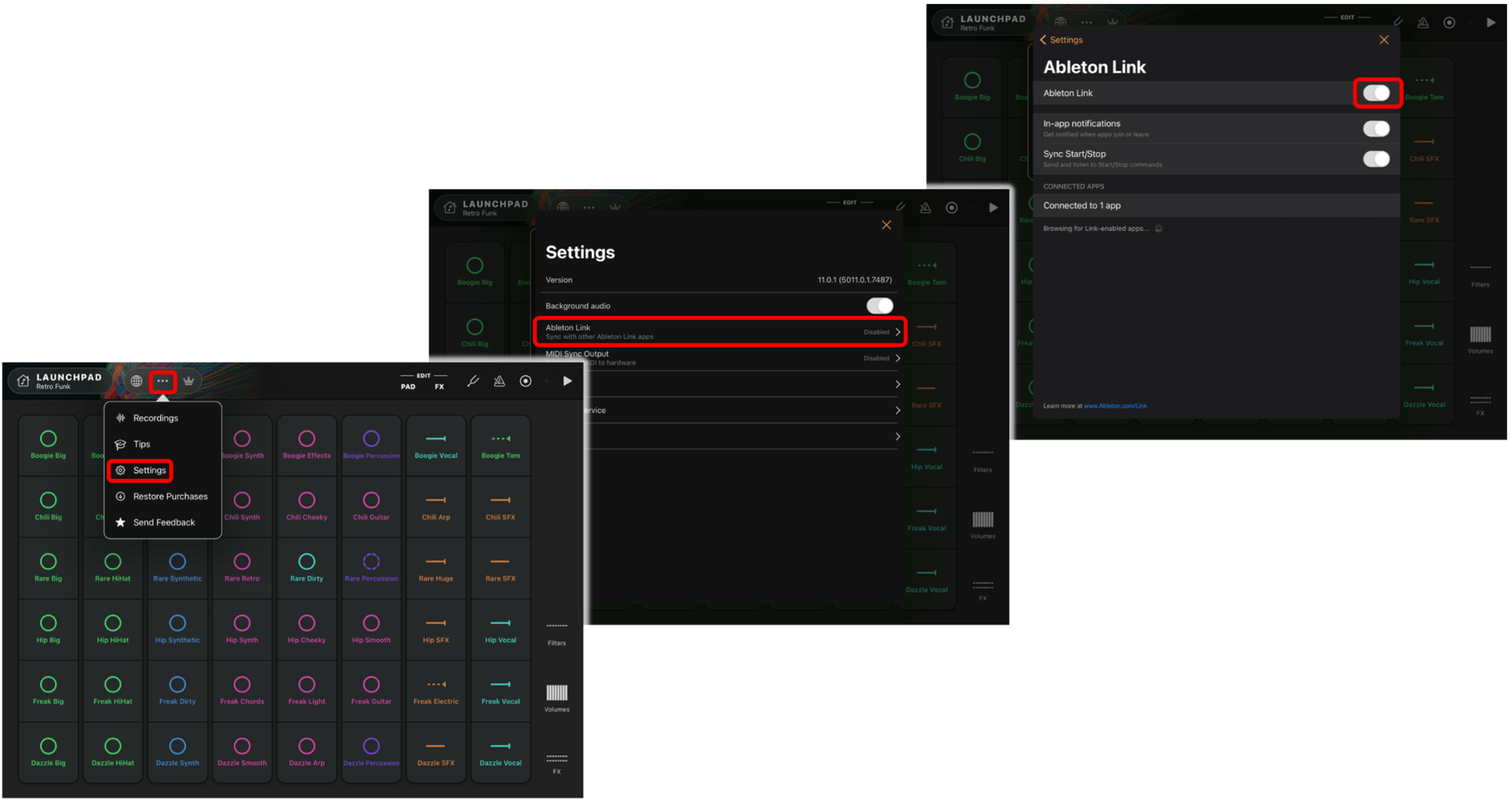 Groovebox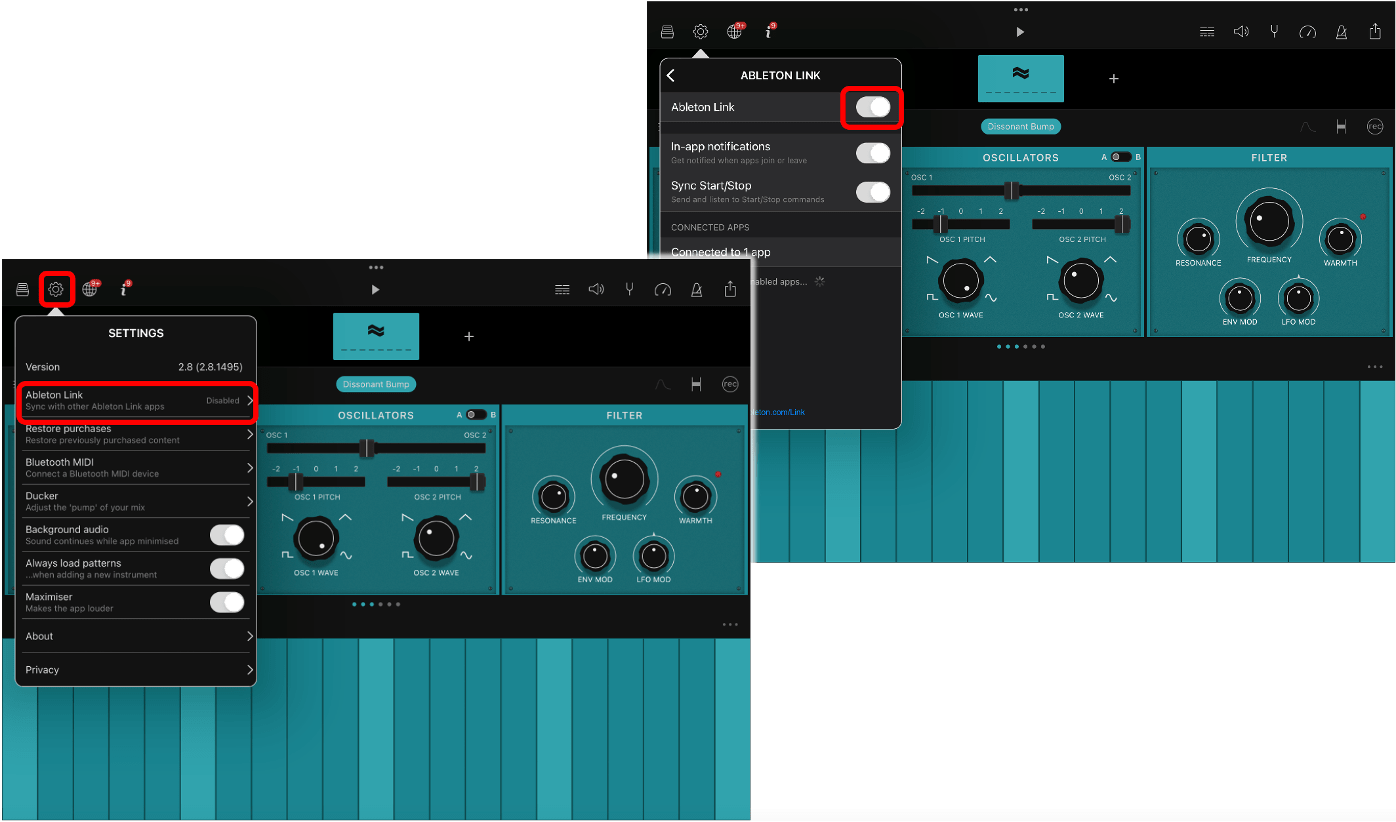 Blocs Wave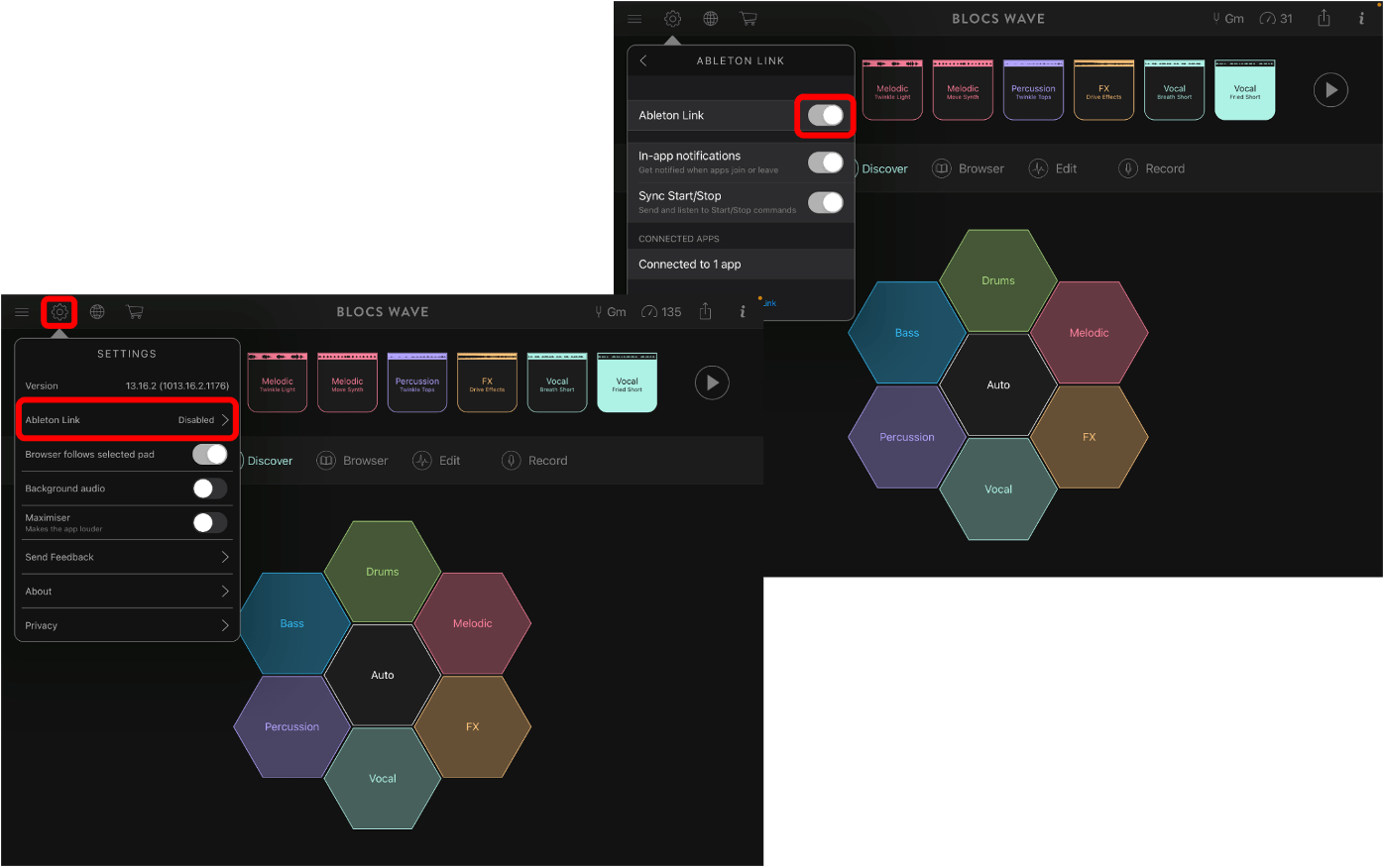 After enabling the Sync Start/Stop option, Ableton link apps will listen for Start/Stop commands. For example, when you tap play in one app, other apps that are synced with Ableton link will also play any the same time. This is also the same when you tap the stop button.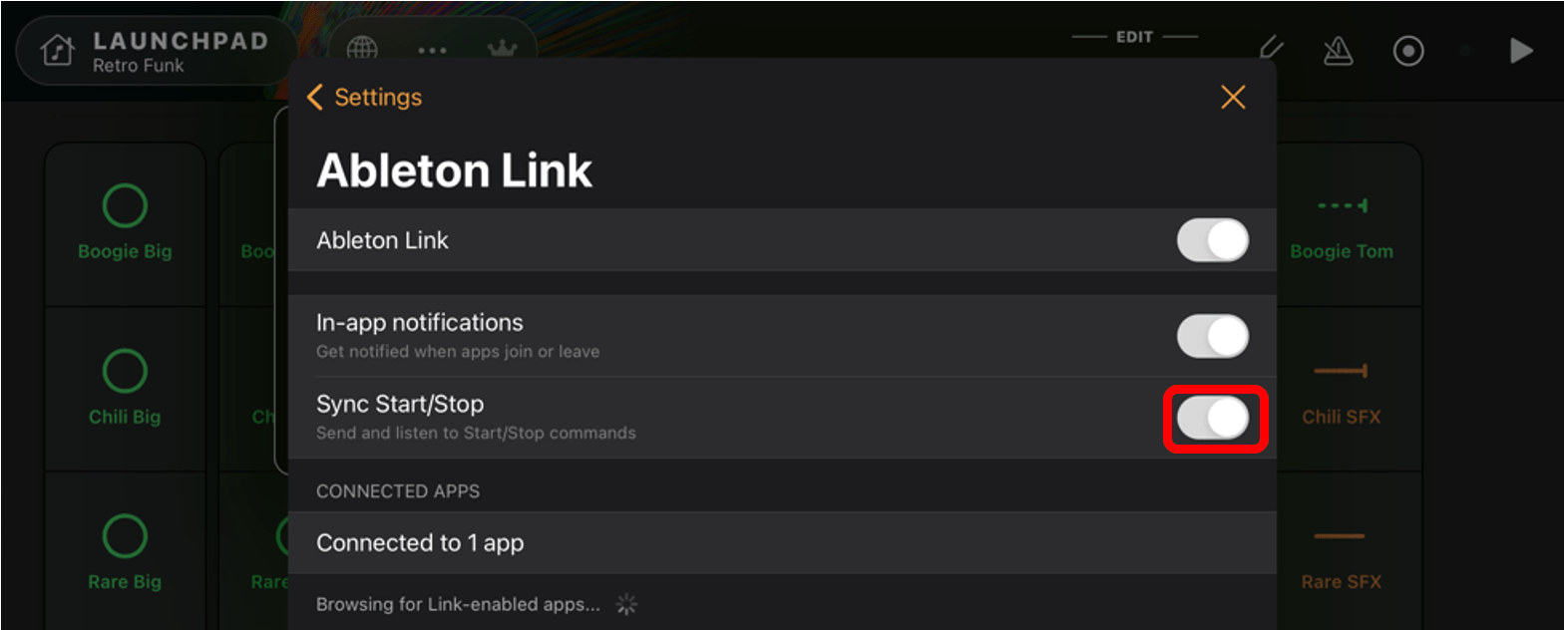 If you wish to connect the apps to Ableton Live, make sure your desktop is on the same Wi-Fi network as your iOS device and Ableton Link is enabled in the app. Then go to Ableton Live and make sure Link is enabled there. Go to:
Ableton's preferences
Click Link MIDI
Click to show Link Toggle

Click the link Toggle in the Top left corner