Ampify Studio's section export feature allows you to export a mix of all the cells in a section to a single audio track, which you can then import back into your project.
There are a few reasons why this can be useful:
Easy Arrangement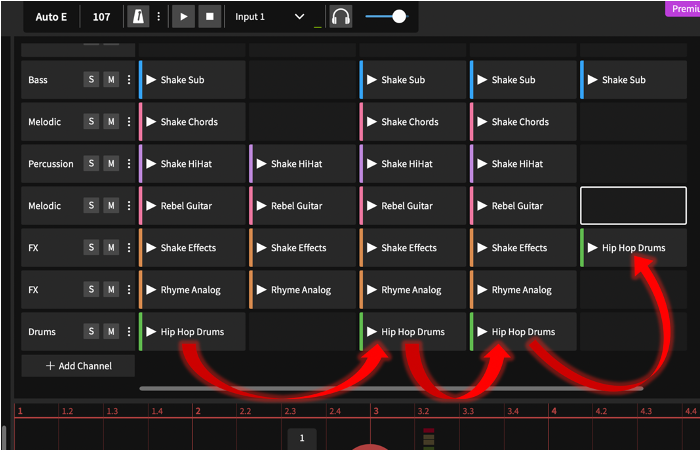 Exporting a section condenses that section down to a single cell, this is makes it far easier to quickly move beats or melodic patterns to different parts of your song.
Tidying up your project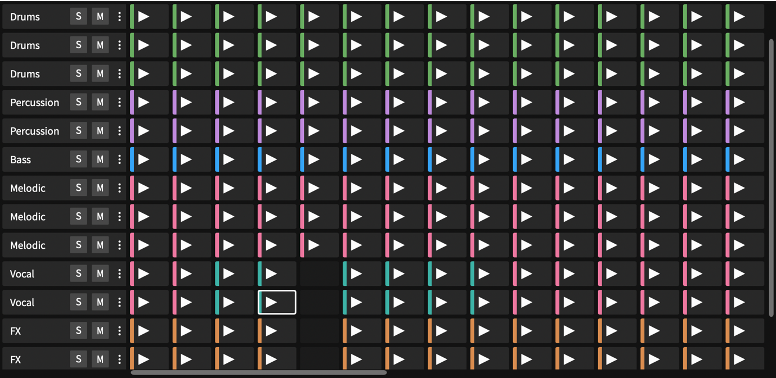 Once you've built up your track, the simple limitation of screen space can become an issue and you could soon lose track of where you are in the song. Exporting sections can help you tidy up your channel list and condenses the channel list down, allowing you to visualise the structure of your whole song.
Creating your own samples folder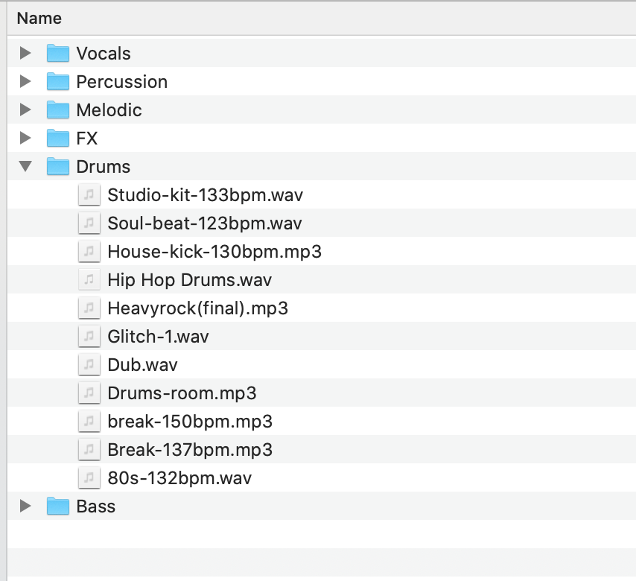 Exporting allows you the build up a sample library, full of your own beats! Ampify Studio has a dedicated Exports folder that is the default destination for your saved exports. We recommend adding a folder for each instrument category to Exports to make sure you can find the perfect sample for your track.
How to Export a Section
Click on the ellipsis button on the section you wish to export
Click Export section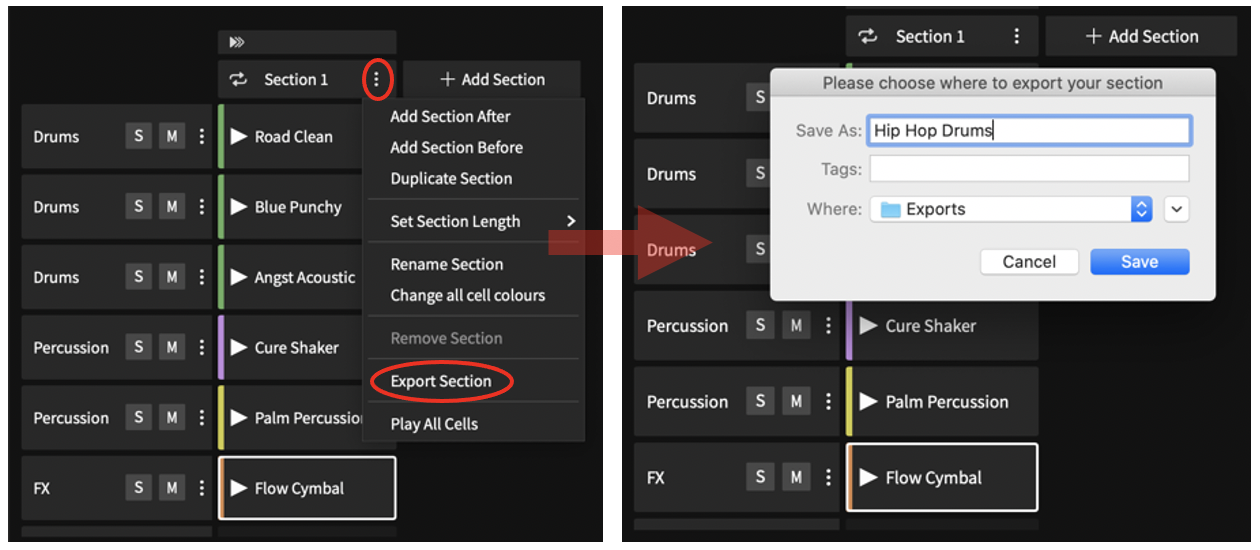 You can then import this section back into a single cell in your project, using the audio import feature (please see our tutorial on importing sounds into Ampify Studio).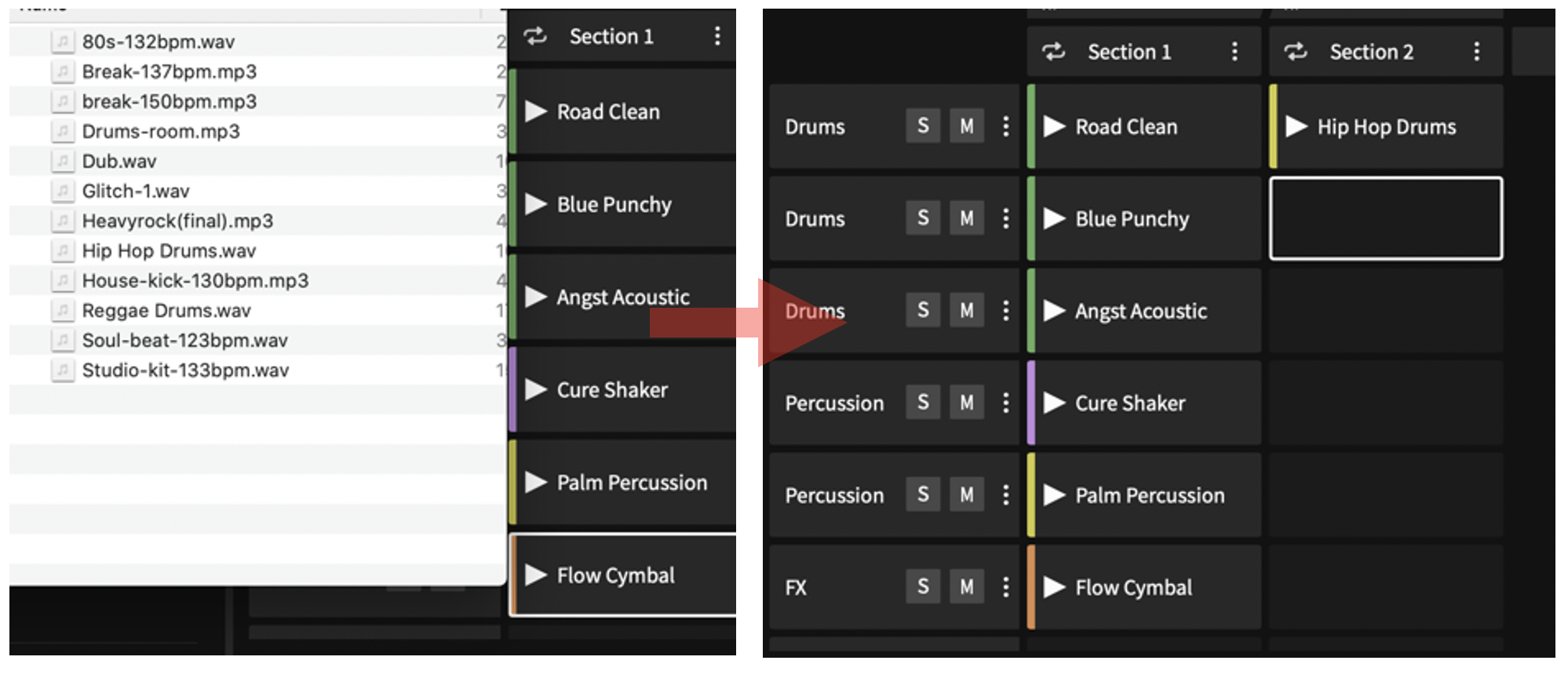 Exporting Channels
Not only can you export the vertical sections in the Ampify Studio grid, you can also export the horizontal channels as well. Exporting Channels can be particularly useful if you wish to export whole instrument tracks into another DAW to work on.
How to export a Channel
Click solo on the channel you wish to export (indicated with an S)
Click File
Click Export to MP3/WAV