Ampify Premium subscription
This is a monthly subscription can be used to access the premium features within the Ampify Studio Desktop software and is available in the UK, US, EU, Switzerland, Canada, Australia and Japan. An Ampify Premium subscription can be purchased via our website.
All-you-can-eat access to over 9000 sounds
New sounds every week
Up to 64 sections in a project
Up to 32 channels in a project
Audio file import
Export your song as a high quality (.WAV) file
You can also use your Ampify Premium subscription account to sign into the Launchpad iOS app and gain access to Launchpad Premium. Please see our FAQ Article on how to sign into Launchpad Premium with your Ampify Premium account.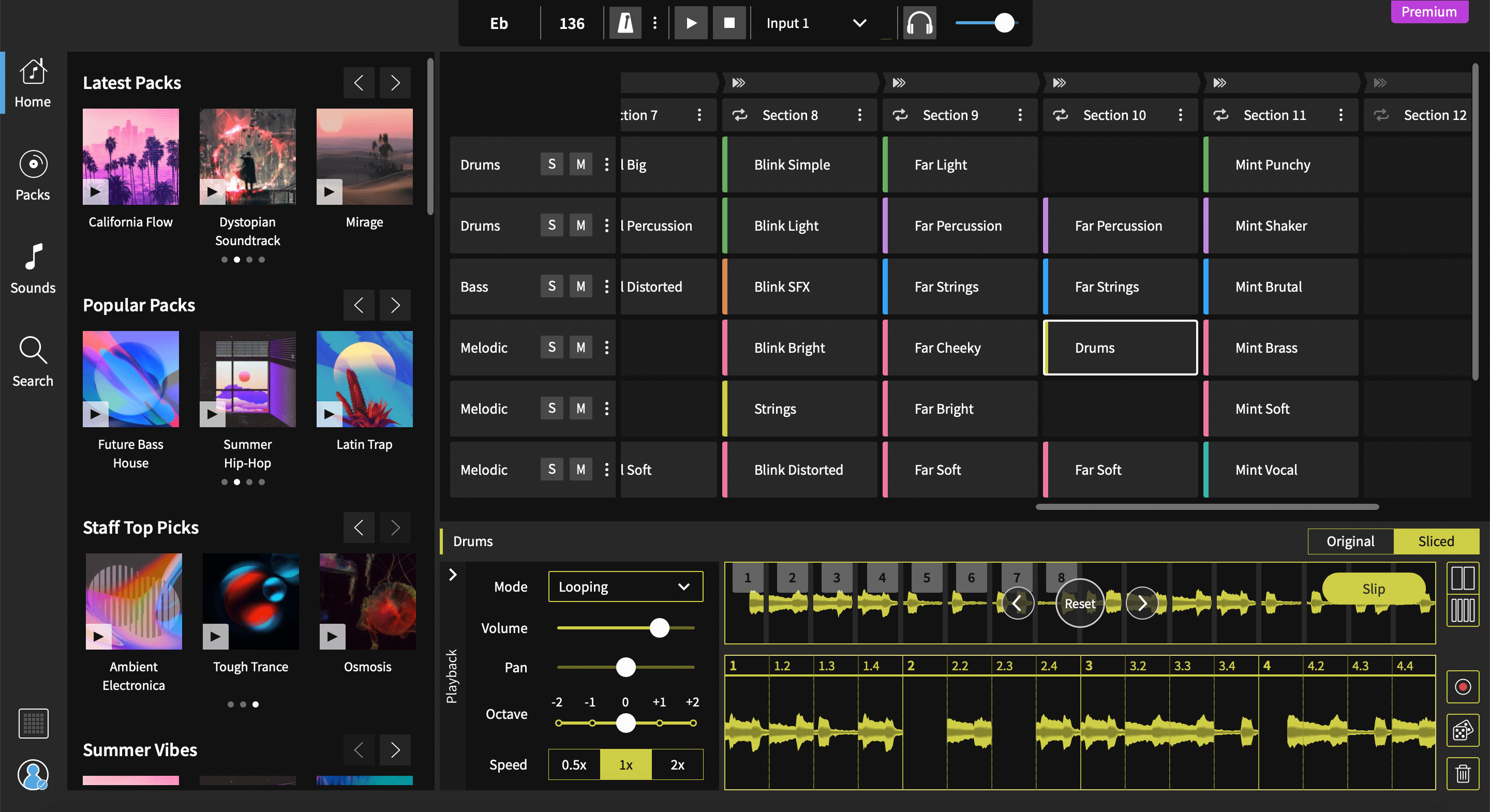 Launchpad Premium subscription
This is an Apple Subscription that can be used to gain access to Launchpad Premium within the Launchpad iOS app and is available worldwide (subject to app availability). This subscription unlocks features and sound packs within the Launchpad iOS app, it does not give you access to the premium features of Ampify Studio. Launchpad Premium can either be purchased as a monthly or yearly option.
Unlimited access to more than 200 sound packs
New sound packs added every week
Unlocks all Features

Once you have purchased a Launchpad premium subscription, you can change your subscription type (weekly, monthly, yearly) at any time by tapping Manage subscription in the Account section.

Please note that the Launchpad Premium and Ampify Premium subscriptions are not available within the Groovebox and Blocs Wave iOS apps.