Launchpad and Blocs Wave both include the ability to import your own sounds into the apps.
What type of File can Import?
There are various File types which can be imported, these are:
.WAV
.AIFF
.M4A (AAC)
.M4A (ALAC)
(Please note other files types will result in an import error.)
What is the maximum file size or length that I can import?
The maximum file length that you can import is dependent on two variables: the BPM of the sample and the overall number of beats. Launchpad accepts a maximum beat count of 999. At 120 BPM, this is roughly 8 mins of audio. Slower BPMs will yield longer samples (with a slowest accepted BPM of 20), and faster BPMs will give shorter samples.
How should I name my files?
The Launchpad and Blocs wave audio import feature can automatically read Key and BPM information if it is given in the file name of the sample. The best way to do this is by separating the key and BPM with a Hyphen in the file name (this will work from 20 to 999 BPM.)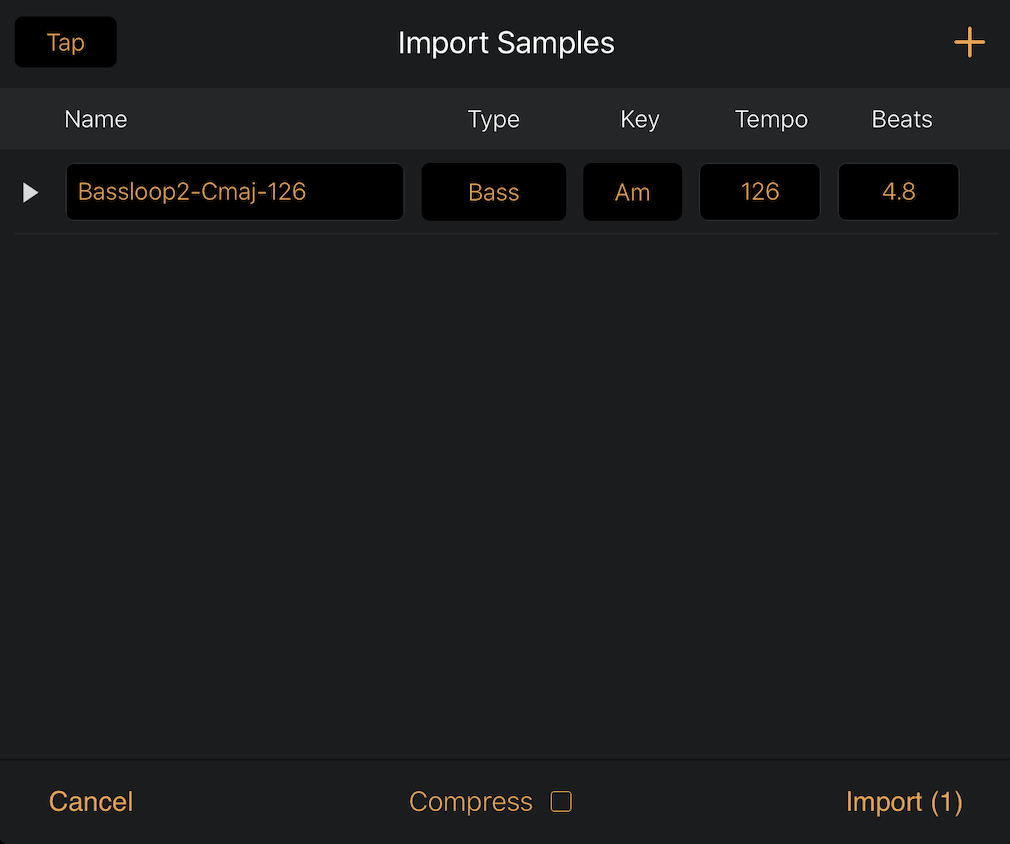 How do I get my samples to match the key of the project?
A Frequently asked question by users is 'why can I only select minor Keys?' This is because our sound packs reflect today's popular music, which is commonly in a Minor key. This means that projects based from sound packs will only be in minor keys.
To get a sample in a major key to fit with the rest of the project, make sure to set the key of the imported sample to the relative major of the project.
To assist with this process, the audio import feature automatically gives you the relative minor of the key in the file name. For example, if the file name included 'Cmaj', the audio import feature would automatically insert A minor as the Key.