At the moment, you won't be able to export a workable project itself and send it to another device to work on there.
However, you can access your projects on a different device by performing a device backup to iCloud, and then restore that backup to your other device. Please note, restoring from a backup will overwrite the entire state of your device, including other apps' data.

To make sure your projects are saved in the backup, make sure you have enabled Launchpad, Groovebox and Blocs Wave in iCloud settings.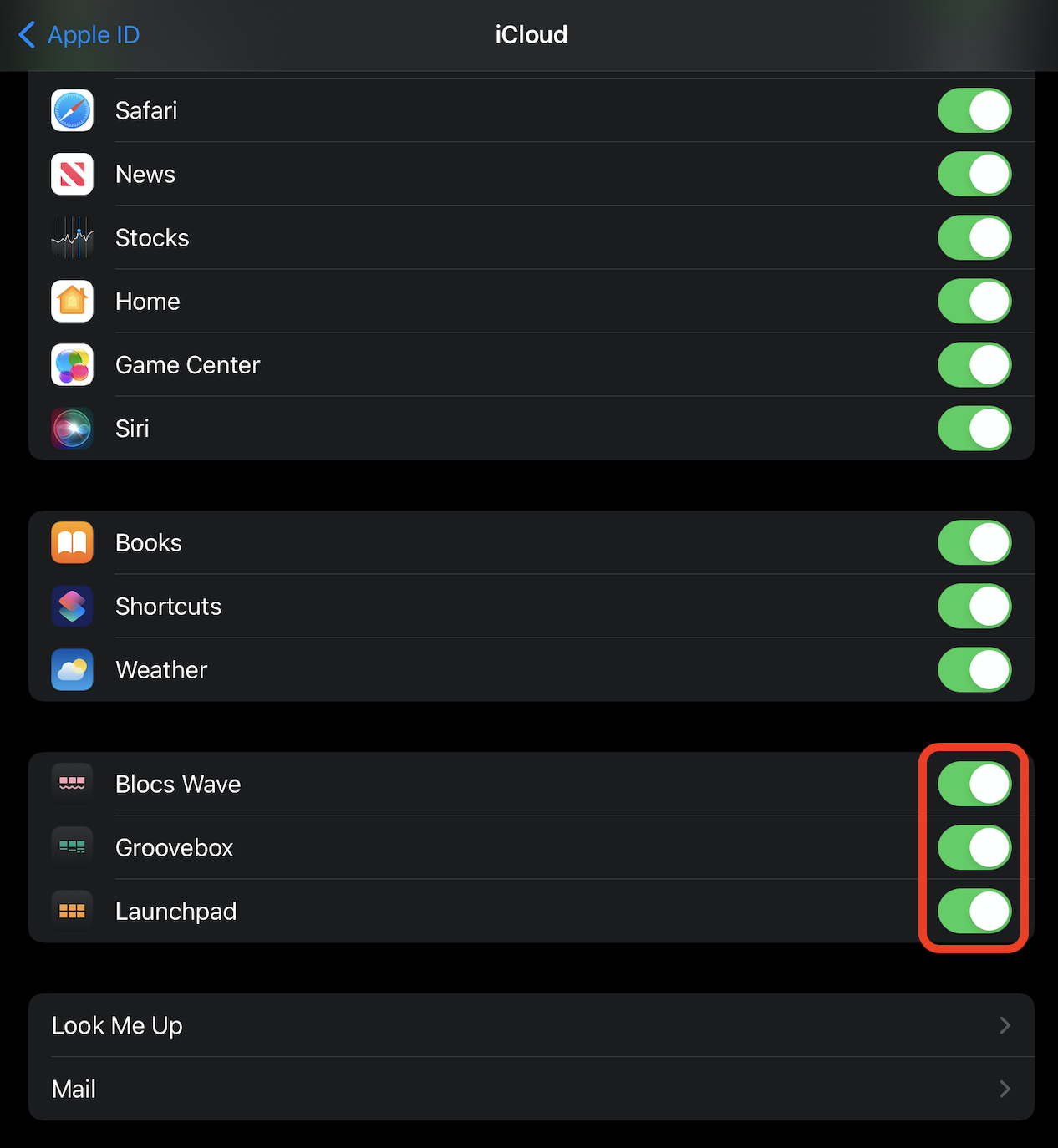 Then please see this Apple Support article which will guide you through backing up your device to iCloud.